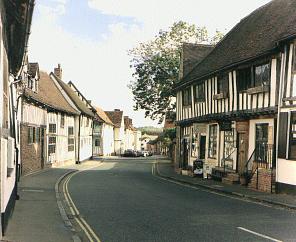 A stream flows the length of the street, under the houses. Was it used ...
... to provide drinking water?
... for washing dishes?
... for dyeing cloth?
... as a sewer?
While considering your answer, you might like to listen to the second sound clip, which talks about Lavenham Market.
Select your answer:

or go to:
Question 2 | Question 3