Welcome to the Exploring Lavenham Audio Tour website.

In medieval times, Lavenham (whose population has never exceeded 2000) was the fourteenth wealthiest town in England. Its fine timber-framed buildings and beautiful church, built on the success of the wool trade, make it a fascinating place to explore today.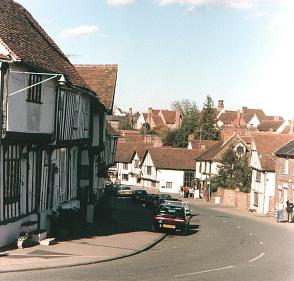 Church Street, Lavenham.